31 African Countries at the Tokyo 2020 Games
07. Jul 2021
The final list of Olympic qualifiers is now known. In less than three weeks, 29 African athletes, including 15 women and 14 men, representing 24 countries, will take part in the Tokyo 2020 Olympic Games. This represents nearly one in two qualified African countries. 5 competitors qualified directly, while the others were qualified from the continental quota.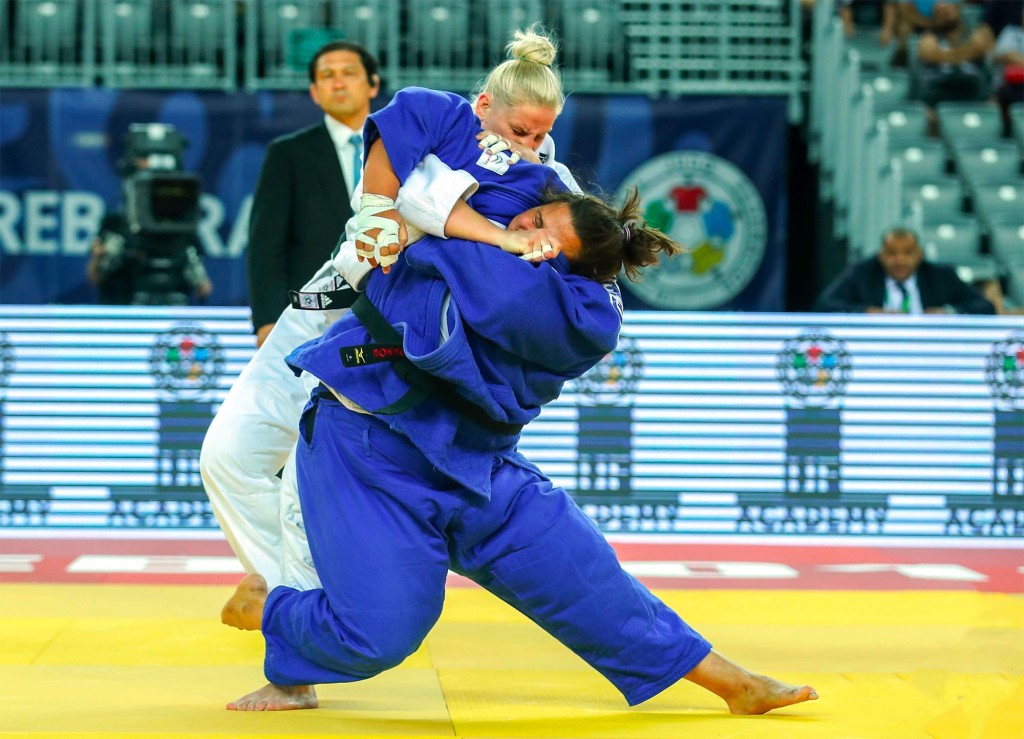 In addition to this list of Olympic qualifiers, 7 countries are invited by the tripartite commission, bringing the number of participating African countries to 31.
All are in the home stretch and are actively preparing for the biggest rendezvous of their sports career. We wish them lots of courage and selflessness and we send them all the energy they need to be ready on D-Day. Congratulations to all the qualified athletes. We also have a sincere thought for those who did not make it, but who lived with intensity all the period preceding the Games. We are convinced that in three years, in Paris, the number of African competitors will be even higher.
ALGERIA NOURINE Fethi / -73kg / qualified AJU
ANGOLA MUCUNGUI Diassonema / -57kg / qualified AJU
BURKINA FASO DIALLO Lucas / -73kg / qualified AJU
CHAD MEMNELOUM Demos / -70kg / qualified AJU
IVORY COAST DABONNE Zouleiha Abzetta / -57kg / qualified AJU
CAMEROON ARREY SOPHINA Ayuk Otay / -70kg / qualified AJU MBALLA ATANGANA Hortence Vanessa / +78kg / direct
DEMOCRATIC REPUBLIC OF CONGO BRANSER Marie / -78KG / qualified AJU
CAP VERDE BILLIET Sandrine / -63KG / qualified AJU
DJIBOUTI HOUSSEIN Aden-Alexandre / -73KG / qualified AJU
EGYPT ABDELMAWGOUD Mohamed / -66KG / direct ABDELAAL Mohamed / -81kg / qualified AJU DARWISH Ramadan / -100kg / direct
GABON MAZOUZ Sarah-Myriam / -78kg / qualified AJU
GAMBIA NJIE Faye / -73kg / qualified AJU
GUINEA-BISSAU CESAR Taciana / -52KG / qualified AJU
GHANA ANANI Kwadjo / -90kg / qualified AJU
LIBYA OMAR Ali / +100kg / qualified AJU
MADAGASCAR NOMENJANAHARY Damiella / -63kg / qualified AJU
MOROCCO IRAOUI Soumiya / -52kg / qualified AJU NIANG Assmaa / -70kg / direct
MOZAMBIQUE LOFORTE Kevin / -66kg / qualified AJU
MAURITIUS ISLAND FEUILLET Remi / -90kg / qualified AJU
NIGER ALHASSANE Ismael / -66kg / qualified AJU
SOUTH AFRICA WHITEBOOI Geronay / -48kg / qualified AJU
SENEGAL NDIAYE Mbagnick / +100kg / qualified AJU
TUNISIA KHELIFI Ghofran / -57kg / qualified AJU CHEIKH ROUHOU Nihel / +78kg / direct
ZAMBIA MUNGANDU Steven / -66kg / qualified AJU
Tripartite Commission Invitations BENIN Celtus Williams Abiola Dossou-Yovo / -90 kg
SEYCHELLES Nantenaina Anthony Finesse / -90 kg
GUINEA Bah Mamadou Samba / -73 kg
SIERRA LEONE Frederick Harris / -81kg
COMORES Thaoubani Housni / -81kg
SUDAN Mohamed Abdalrasool /-73kg
MALAWI Harriet Bonface / -48 kg
---