Jean-Claude Djimbi Will Go to the Olympic Games
15. Jun 2021
We often speak about athletes whose dream is to participate in the Olympic Games and rightly so. Yet this dream also applies to another category of indispensable people: the referees. Without them, without their passion for judo and without their integrity, there is no competition possible. Taking part in the Tokyo Games this summer will be a reality for Gabonese Jean-Claude Djimbi, qualified in the team of international referees who will officiate at the Nippon Budokan at the end of July.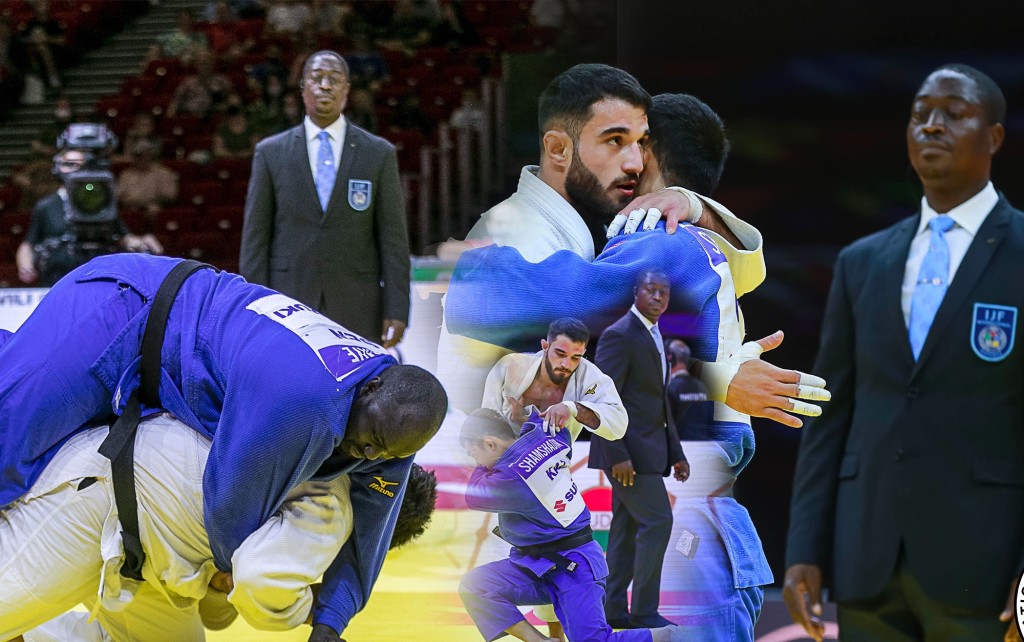 For Gabonese and African judo, it is a great honour that Jean-Claude Djimbi has been selected by the refereeing commission of the International Judo Federation.
Aged 50, Jean-Claude is a regular on the world circuit, refereeing at the competitions of the World Judo Tour for several years, the most recent being the World Judo Championships which has just taken place in Budapest, Hungary.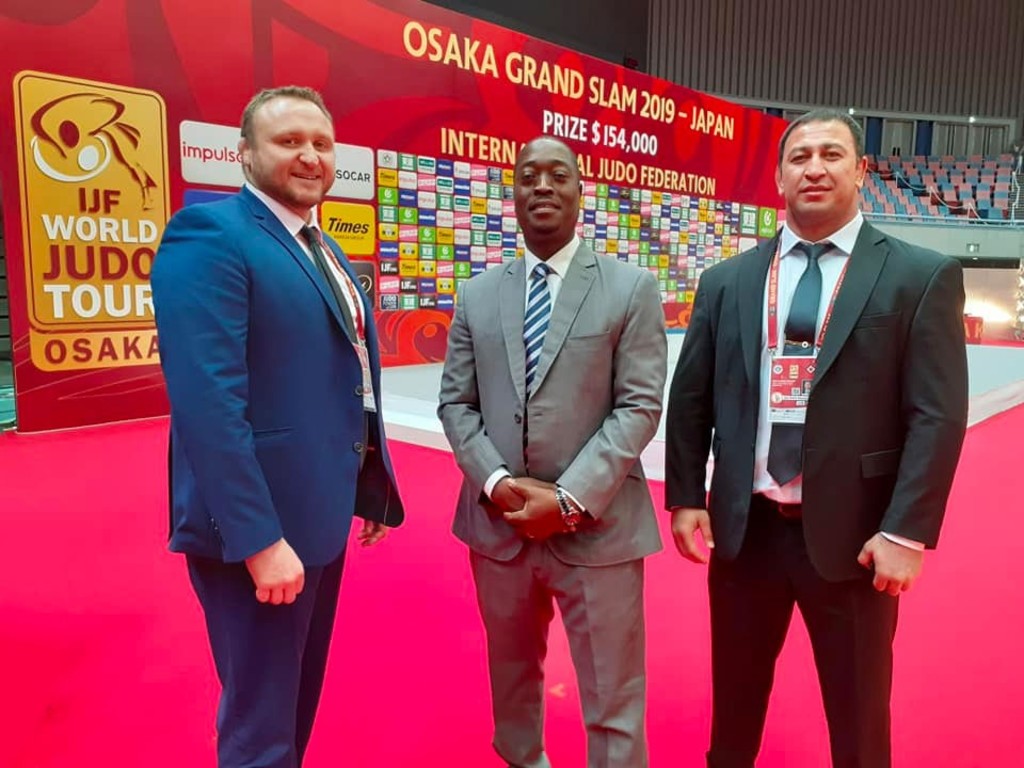 The race to get qualified was long, as it was extended for a year due to the Covid crisis. "After 5 years spent working hard to be selected, I got there. It is a real consecration for me. It is the fruit of a long period of work and is due to the combined efforts of several people. I want to underline the role of André Angwe Aboughe (former president of the Gabonese Judo Federation) especially, who, for years took me under his wing and entrusted me with responsibilities. He particularly encouraged me to do refereeing. I started at the Yaoundé tournament, where I took my first lessons. Then I moved to the continental level, before the world stage and now the Olympics. Five years have passed and here I am among the 16 best judo referees selected for Tokyo 2020," explained Jean-Claude.
This summer all eyes will be on the performance of the athletes, but we will not forget that these can only be facilitated and officiated at a high level thanks to people like Jean-Claude Djimbi. Good luck!
---