AFRICAN JUDO UNION VIDEO CONFERENCE WITH DIRECTING COMMITTEE ABOUT CONSEQUENCES OF THE COVID-19 CRISIS
19. Apr 2020
Extraordinary meeting of the African Judo Union through video conference. The president of the AJU, Habib Sissoko with the other members of the Directing Committee discuss about the consequences of the covid-19 and the coming activities on the continent.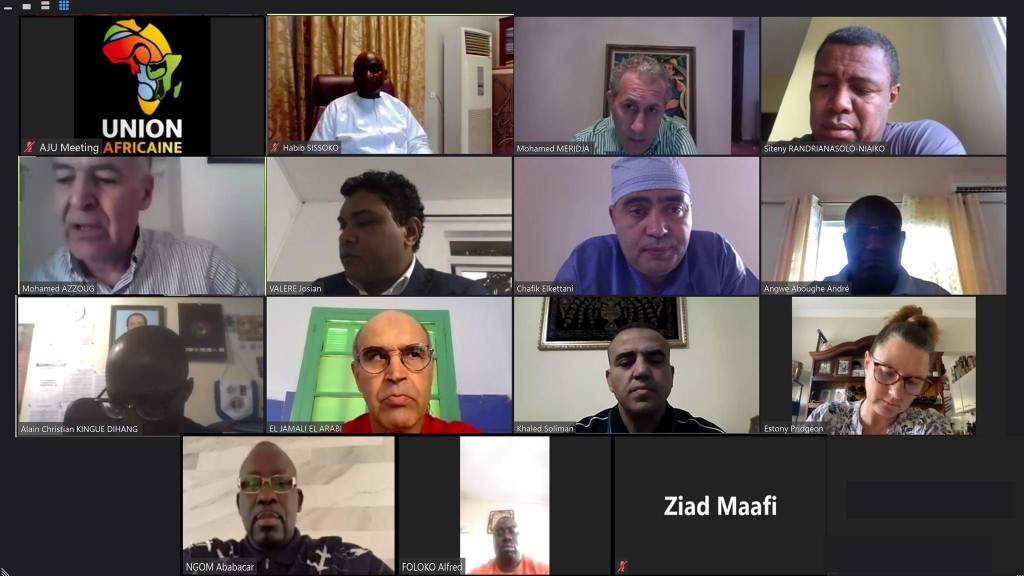 Four items on the agenda:
-The strategy to deal with the situation
-The financial impact on our activities -The African Senior Championships
-The continental events
The president Sissoko intervened on the present situation of the covid-19 fast spreading around the world causing an alarming situation. The world and the sports movements are on stand by mode waiting for a change and to define new strategies. The most important thing remain the good health of our athletes said Mr Sissoko. He invited the Pr Elkettani, president of the medical commission of AJU to give an overview of the present situation of this sanitary crisis and also to explore the possibilities of hosting the African Championships this year in Morocco.All the members intervened to give their views on the forthcoming activities and the strategie to be adopted to deal with the situation.Many factors have been taken into consideration by the experts present concerning the good health of our athletes in Africa and also their preparation for the forthcoming activities after the sanitary crisis to be at their best level.The African Judo Union will communicate the decisions taken in that extraordinary meeting very soon.
---
No tags