WJC 2023 Day 3: Algeria's Dris creates the feat by eliminating reigning Mongolian world champion Tsend-Ochir in the -73kg category
10. May 2023
The African, now 7th in this category in Doha, brought out the great Games. He eliminated Armenia's Ferdinand Karapetian in the first round. Ressoud Medouane Dris stood out by standing in the way of Finland's Olin Valtteri, then the reigning World Champion Mongolia's Tsend-Ochir Tsogtbaatar to reach the final of Pool D.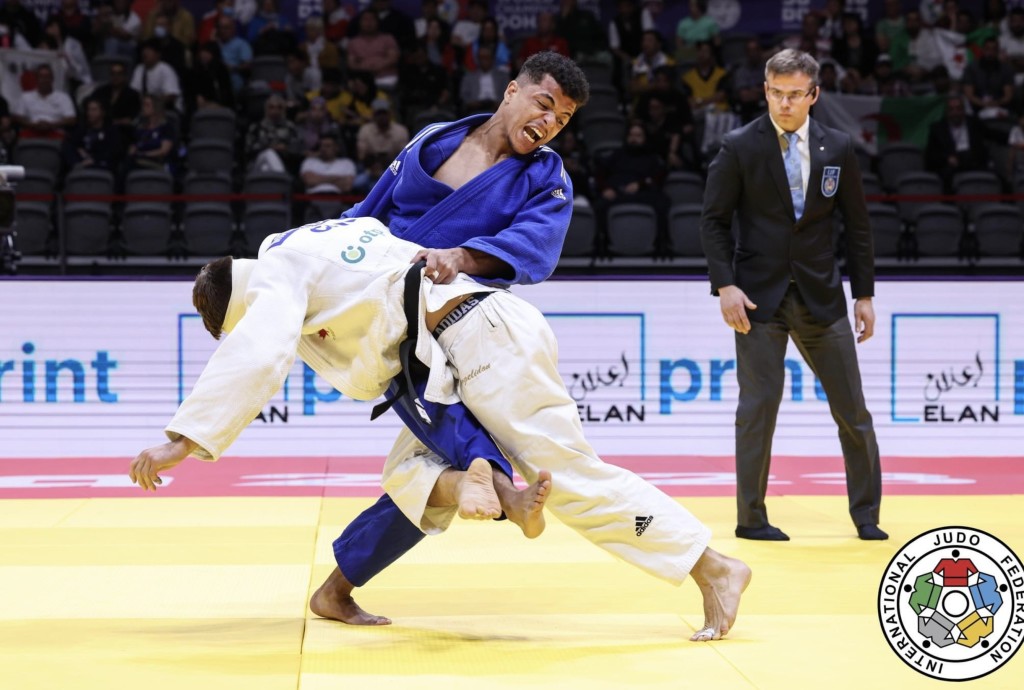 A journey that honors all the Africa that was behind Dris to support him. The Algerian 32nd in the world finished in 7th place recording 3 wins and 2 losses but he shone to improve his ranking list at the world level. We will now have to deal with this young African in this category especially for the Olympics next year.The Algerian ranks 7th after 5 fights (3 wins and 2 losses). A very honourable course at this level of competition that will allow him to improve his world ranking and earn many points in anticipation of qualifying for the Paris 2024 Olympics where he will shine next year.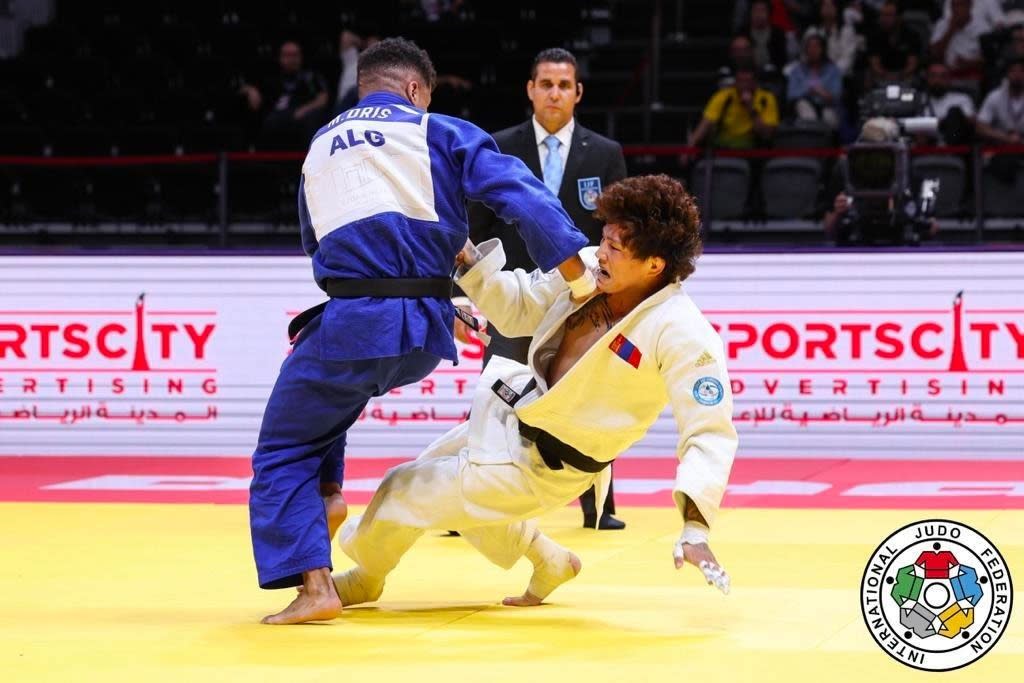 The Algerian did not demerit even if he lost to the Italian Manuel Lombardo, at the gates of the semifinals before losing again in a second repechage fight. the Algerian ranks 7th after the 5 fights.Recall that the young judoka took the 1st place last March at the Open of Algiers and before that in March 2023, he took the 7th place at the Grand Slam of Tashkent and Dris had taken the 1st place at the XIX Mediterranean Games 2022.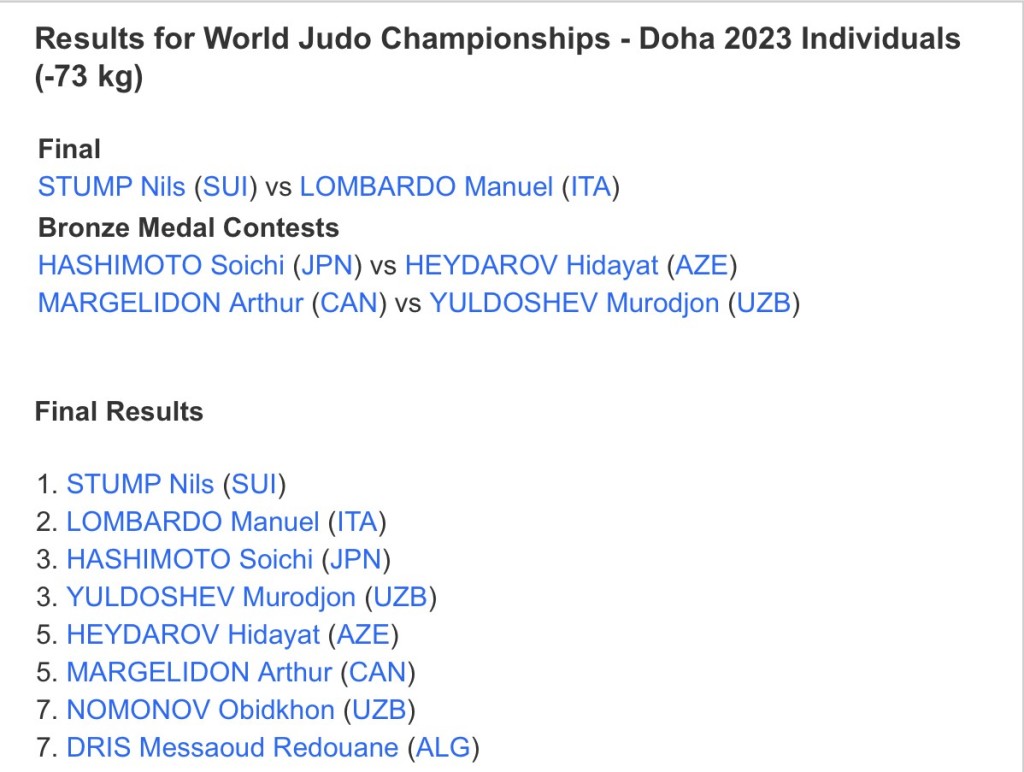 ---
No tags